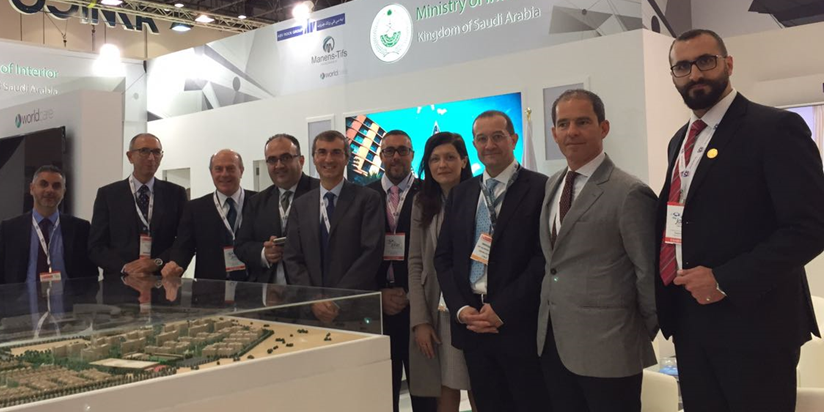 Manens-Tifs took part with the MOI to the Arab Health Exhibition held in Dubai from 30th January to 2nd February 2017.
This event, with  4,400 companies coming from 70 countries and more than 130,000 visitors, is the second largest healthcare exhibition and congress in the world and the largest healthcare exhibition & CME accredited congress in the Middle East.
The booth, located in the main hall of the fair, was characterized by a heavy traffic of visitors and exhibitors extremely impressed with the project of the Security Forces Medical Cities of Riyadh and Jeddah.
But the event was not only an occasion to present the SFMCs project; but even a way for the MOI and Manens-Tifs project team to exchange ideas, to identify new solutions in the Medical Equipment & Hospital Furniture sector, to establish new contacts, to have exploratory meetings with the main exhibitors.