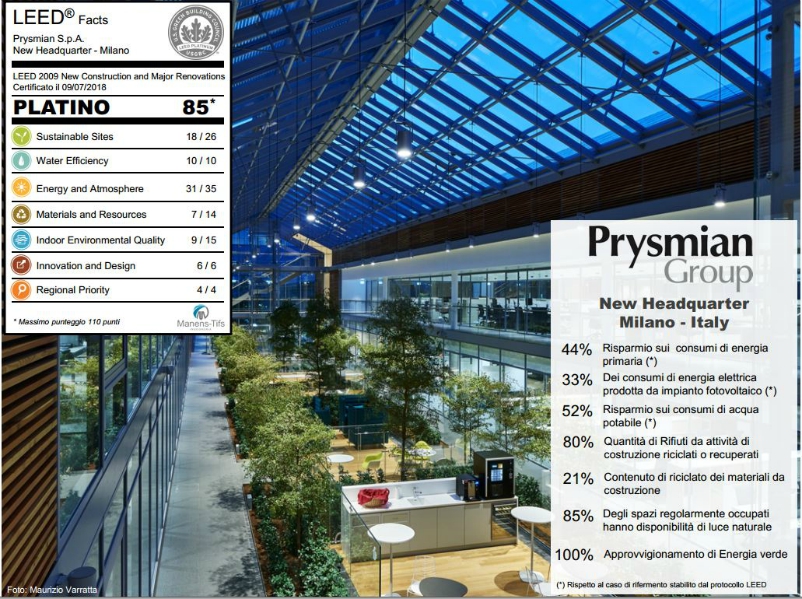 2018-10-05 The new Headquarters of Prysmian Group in Milan, designed by Maurizio Varratta Architects, has achieved the prestigious LEED Platinum Certification for New Construction and Major Renovations.
Manens-Tifs provided MEP design and Commissioning services, Lighting design, Building Physics consultancy (energy, daylighting, CFD, acoustics), and LEED AP services.
The winter gardens are designed as bioclimatic and biophilic meeting spaces. External movable shading, internal light diffusing texture and dedicated planting create an inspiring space fostering collaboration and a sense of connection to nature.
We are very proud of this important achievement built on our continuous commitment to energy efficiency, sustainability and health and wellbeing.
For more details: https://it.prysmiangroup.com/storie/operations/all-interno-del-nuovo-smart-working-headquarter-di-prysmian