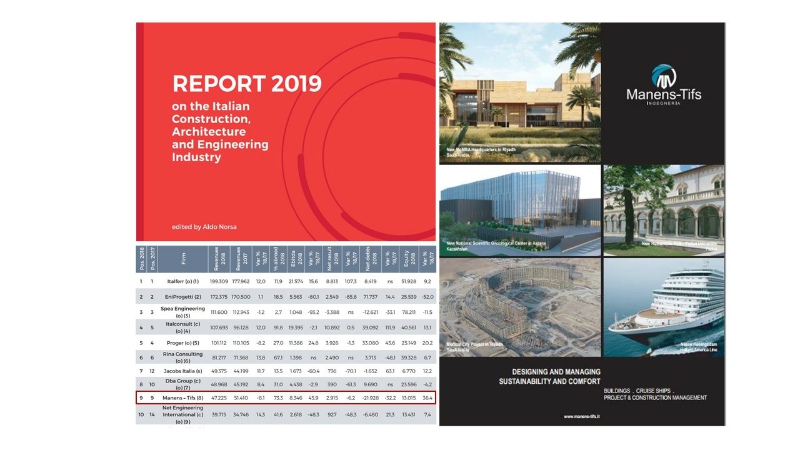 During the meeting organized by Guamari in Milan on the 4th of December, concerning the "Entrepreneurship and Centrality of the Project", Prof. Aldo Norsa presented the Report 2019 that collects and classifies the data of the main Italian engineering companies.
Also this year Manens-Tifs occupies a prominent place in the ranking (9th position), confirming the performance of recent years; particularly significant are the economic and financial indicators, which attest the goodness of the strategic choices made by the Company, considering the general trend of the market.
The different speeches, during the debate,  have highlighted some of the aspects present in the Company strategy since a long time, such as growing demand for "quality" of the project, constant implementation of "digital solutions" for production, oriented organization towards practices of "Agile Management" for promotion of efficiency, competitiveness and responsiveness in business decisions.